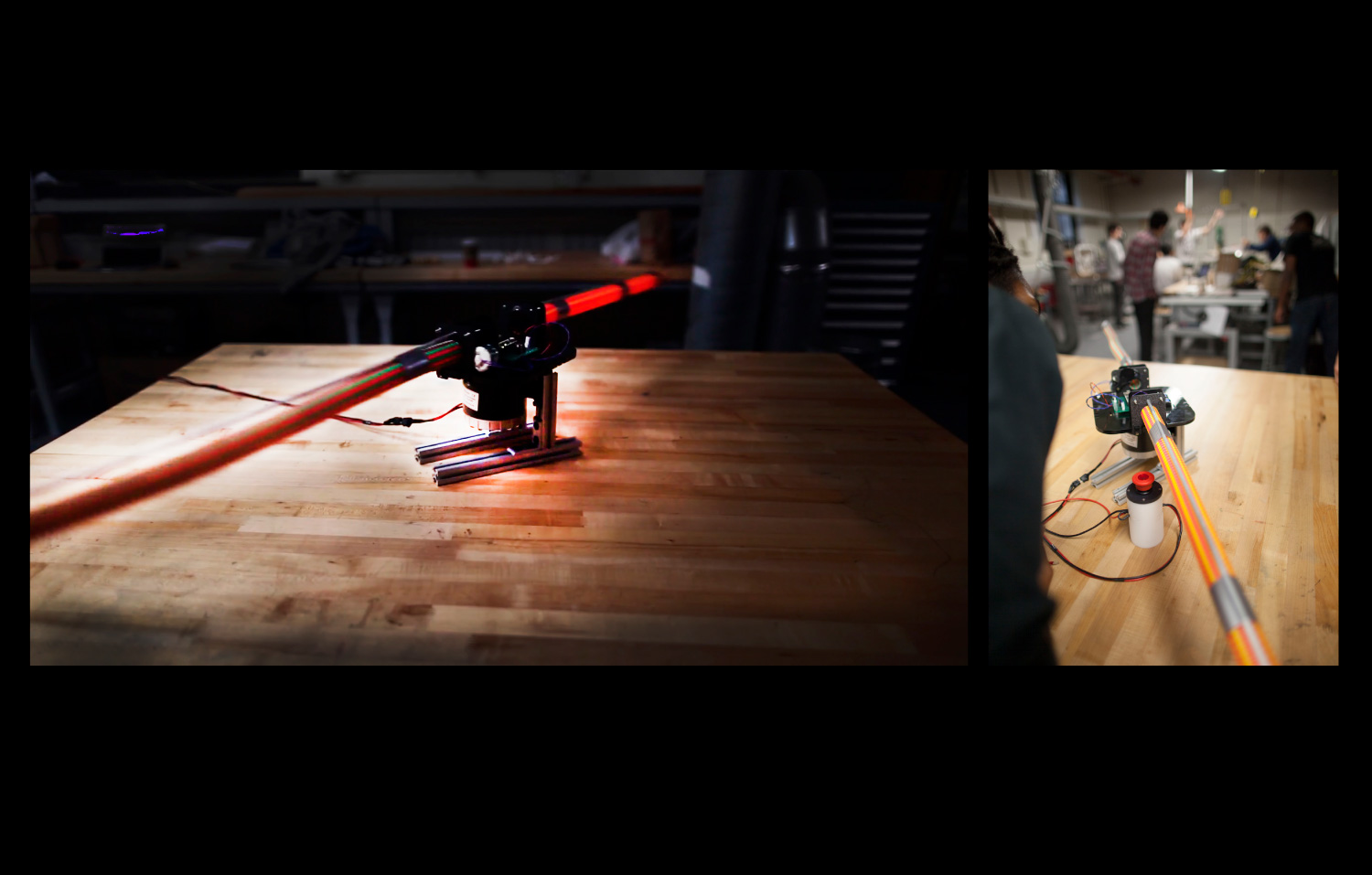 Working with the award-winning jazz musician Grace Kelly, a satellite of pieces were built around Saint-Exupery's Le Petit Prince. These were four scenes of the Baobab tree, the Fox, the Drunk, and the Rose.
Each of these worlds (or planets) involved the production of a notation system, time signatures, and devices that would play and emit sound. Wind chimes of rotating blades, a drum box, a walking multi-legged fox, and a robotic stringed instrument were developed.
Presented at the Glandt Forum of the University of Pennsylvania.
A collaboration with Grace Kelly.
Photography, videography by Maria Teicher, Kordae Henry.